The International Bone and Joint Decade initiated World Spine Day in 2000 to alert the public globally about the serious impact of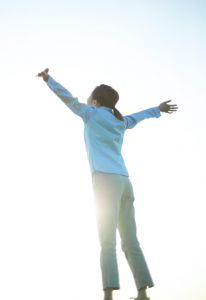 spinal disability on individuals and health care systems and to promote better spinal health habits.
Each year World Spine Day is observed to encourage spinal health by providing information on good spinal health habits.
This year, the Chiropractors' Association of Australia (CAA) is reminding Australians about the important role that keeping active can play in maintaining your spinal health by using the Just Start Walking and Straighten Up Australia programs.
Just Start Walking Australia is a wellness initiative from the CAA designed to prompt people around  Australia to, quite simply,  just start walking.
Getting motivated to walk is as easy as 1-2-3:
1.  Visit www.JustStartWalking.com.au for tips on how to get the most out of your walking and to search for local walking events in your community.
2.  Download the free mobile app to track your walks.  It will even help you to set reminders to introduce regular walking into your lifestyle: www.juststartwalking.com.au/app
3.  Join Facebook for regular tips to keep you  motivated, hear great walking stories from members of our Just Start Walking community or share your own! http://www.facebook.com/JustStartWalkingAustralia
Straighten Up Australia is a community service initiative which incorporates an easy and enjoyable everyday program to promote the importance of good spinal health. It consists of a set of simple exercises taking just three minutes to complete. The program aims to improve posture, stabilise core muscles groups, enhance health and prevent spinal disability.
Go to www.straightenupaustralia.com.au or your chiropractor for more information.