Victoria Park Chiropractic Clinic is one of Adelaide's most respected healthcare providers. Call us today on (08) 8332 4567 or email admin@vicparkchiro.com.au.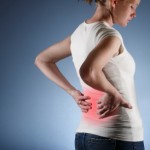 Lower back pain
Low back pain is one of the most common neuro-muscular complaints afflicting the community. Approximately 8 in 10 people experience at least one episode of low back pain, costing billions of dollars per year in lost productivity and time off work.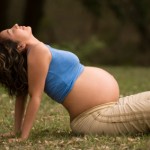 Pregnancy and chiropractic
Pregnancy produces considerable stress to the mother's spine and body. Chiropractic adjustments improve the function of the spine, removing nerve interference and assisting the body to function as optimally as possible as it goes through dramatic structural and hormonal changes.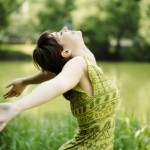 Health for the whole person
Chiropractic is a health care discipline based on the scientific premise that the body is a self-regulating, self-healing organism. Chiropractic also places an emphasis on nutrition and exercise, wellness, and healthy lifestyle modifications.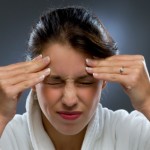 Headaches and migraine
Headaches and migraines can be such a debilitating part of life. The constant throb and pain, it's hard to concentrate and hard to get all there is out of life.It is easy to slip into the habit of popping a few pills and carrying on. Hopefully!
Latest Articles
Posture affects us all in many different ways – from the way we look, to how our bodies function and our health. With so called good or optimal posture we look taller and more confident. We are able to breathe more efficiently. Less stress and strain is placed on our spines, and this in turn reduces irritation to our nervous systems. Our bodies function at their optimum.
A lot of prospective mums and dads, especially first time ones, still remain unaware of the benefits of chiropractic care pre– and post-natally. Having experienced 4 pregnancies and 3 beautiful births, we thought it timely to address all things birth-related in this particular issue.
Chiropractic is based upon the fundamental principle that the central nerve system is the master control system of your body. Your muscles, joints, cells and tissue, and organs are controlled and coordinated by your nervous system.
Latest Clinic News
After a long period of dormancy for many gardens and gardeners, spring is motivation to get out into the garden and get our hands dirty. Unfortunately, the combination of winter rains and spring sunshine combine for fervent weed growth—the bane of any gardener. If you're like us, you would prefer not to use chemical means […]
We are thrilled to announce that massage therapist, Amanda Scadden will be joining VPCC from Friday 2nd September. Hours will be: Wednesdays 4.15 – 8.00pm, Fridays 1.00 – 6.00pm, Saturdays 12.00 – 4.00pm. Book online via http://www.glidemassage.com.au or call 8332 4567.
Once again we are very excited to be taking part in SALA and are very happy to welcome back Mu Young.